There is no going back…
---
14th October 2020 | Alisha Francis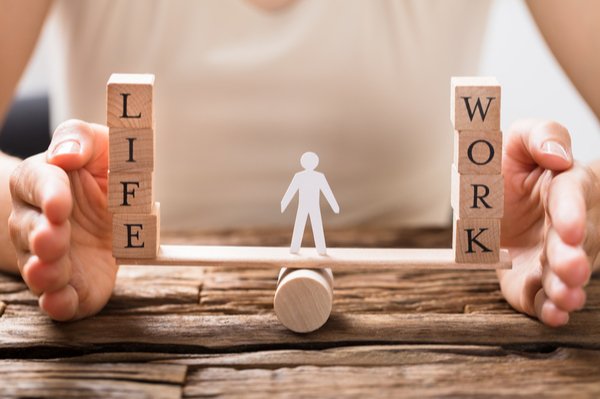 National Work Life Week has a new meaning this year at Landons. We came under new ownership in December 2019 whereby Jessie and Andrew took the company into a new year. Morale is extremely high and to make matters better, Jessie and Andrew have encouraged and implemented flexible work policies and invested in resources to allow staff to work from home with ease. At the heart of this is to maintain a happy and healthy work force which in turn will promote eagerness and motivation to provide an amazing service to our valued clients.
Working from home allows staff to work from the comfort of their own homes without the need to spend hours travelling in. It has also provided flexible appointments for clients; we have lost count of the amount of telephone consultations and zoom meetings we have been able to provide to clients. In particular, our Sandy Brown has been conducting court hearings virtually from our office! Most importantly, our flexible services have allowed our elderly and most vulnerable clients to attend to their legal issues and put their affairs in order, without needing to leave their safe bubbles!
The pandemic and subsequent national lockdown illustrated to the nation (and to the world) the benefits of widespread flexible working which include a happier workforce, appeal to a wider pool of talent and the ability to provide flexible appointments to clients, amongst many other benefits. Landons' approach to a flexible working pattern immensely supported our response to Covid when we were able to attend to our clients (albeit virtually or at the doorstep!) in respect of their pressing or urgent matters. This is evidenced in recent glowing reviews and testimonials!
Alternative working patterns allow you to complete training at your own leisure but can also make sending emails at 5a.m. the norm! The benefits that companies and clients have reaped from a new work from home lifestyle will surely encourage a different job design. A bonus is that if we all worked from home, where possible, our carbon footprint would reduce massively making the air a cleaner and safer place for us all.
However, let's be realistic when life returns to normal (one day) parents with young children and others with care responsibilities will still face challenges balancing work and home but we at Landons will stay ahead of the curve and continue to promote a healthy balance!
Written by Aneesah Ahmed