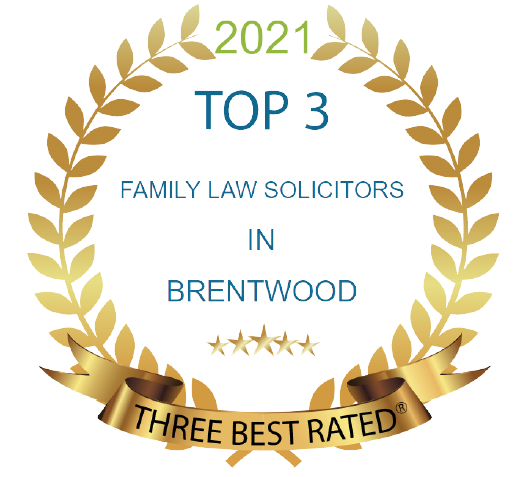 Family Law
---
Relationship, Divorce and Family Solicitors in Brentwood, Essex
We are proud to offer a considered and personal service in relation to all family law matters.
We fully recognise that each and every family is unique and we pride ourselves on being both experienced and approachable. We understand that there is no such thing as an "easy divorce" and we strive to do everything possible to alleviate any pain and suffering our client may face with our collaborative, transparent approach.
Our family law solicitors are members of Resolution, a national family law organisation committed to resolving issues in a non-confrontational, constructive and cost-effective way.
Please note that we do not have a contract with the Legal Aid Agency and are therefore unable to offer legal aid to our clients.
We are proud to provide a fixed fee initial consultation on all family matters as well as fixed fee options in certain areas. For more information or to book in for your initial consultation please contact Miranda Seaman | [email protected] | Tel: 01277 210021
---
Cohabitation
Cohabitation is an arrangement where a couple live together on a permanent basis but are not married.
Unfortunately, the terms "common law husband" and "common law wife" are complete myths.  Any unmarried couples, living together do not have the legal rights of a married couple.
If an unmarried couple separate, it is different to a married couple, or civil partners, divorcing and therefore a different process is needed to deal with any resulting disputes or arrangements. The family courts simply do not have the authority or power to deal with capital assets such as the family home as they can in a divorce and should a property dispute occur, trust and land law is applied instead. Similarly, there is no automatic entitlement to make financial, capital, spousal maintenance or pension claims.
We understand that getting married or entering into a civil partnership is not everyone's cup of tea. With cohabitation becoming ever more common it is important to remember that there is currently no law in England and Wales which recognises the needs of a cohabiting couple, if their relationship breaks down. However, there are steps to ensure that cohabiting partners and children will be provided for should anything happen.
A cohabitation agreement or contract is a useful tool to help decide how property, capital assets and debts should be owned or divided. It could be argued that the use of a cohabitation agreement allows cohabitants more control over their financial affairs than is available to married couples or civil partners, who could potentially face the courts discretion in financial remedy proceedings!
It is important to seek the correct legal advice to ensure that any agreement or contract will be regarded as lawful and valid.
---
Pre-nuptial agreements.
We here at Landons appreciate that getting married is a significant milestone in any person's life. It is not uncommon for people worry about protecting their assets before they tie the knot, particularly if one person has significantly more wealth than the other or if one person has been married before and has children from a previous marriage.
A pre-nuptial agreement is a great option and can provide that peace of mind regarding preserving wealth; especially when marrying or entering into a civil partnership.
It is important to note that currently in England and Wales, a pre-nuptial agreement is not automatically binding. However, the courts are now taking agreements into account on divorce provided that the agreement is fair at the time of the divorce, was properly drafted and full and frank financial disclosure provided.
An agreement is more likely to be upheld by a judge if it is entered into an agreement well in advance of the 'big day', ideally at least three months beforehand.
One of the most stressful elements of any divorce is the financial uncertainty. A pre-nuptial agreement can be an incredibly valuable tool for couples wishing to reduce any worries by having a clear agreement in the event of a subsequent separation or divorce.
---
Divorce
We understand that the breakdown of a relationship is usually distressing and difficult. We will listen, offer informed and pragmatic advice and support separating couples in all matters relating to the end of a relationship.
The divorce process
In England and Wales, in order to obtain a divorce, you must be able to prove that the marriage has irretrievably broken down.
There are five 'facts' that you can rely on, in order to prove this:-
Adultery
Unreasonable behaviour
Desertion (after a 2-year period)
2 years separation (if the divorce is consented by both parties)
5 years separation
Either spouse can file for divorce once 12 months of marriage has elapsed.
The spouse that files the divorce petition is therefore known as the 'Petitioner' and the spouse that receives the divorce petition from the court is known as the 'Respondent'
If both parties agree to divorce (whether or not the fact relied upon is agreed), the process is usually straightforward and the stages are as follows:
---
Finances
Aside from the divorce itself, some of the most challenging and worrying issues clients often face are about money or financial matters. Suddenly clients may find themselves with financial pressures they didn't previously have.
Here at Landons, we have many methods to help clients reach an agreement, as quickly and painlessly as possible. Whichever method of negotiation clients choose, we will work closely with them to ensure that they receive a fair and reasonable outcome.
Of course, every case is different and sometimes Court proceedings are unavoidable. In the event that Court proceedings are required, we will guide you through the process with clear explanations of each step.
---
Separation
We here at Landons understand that contemplating or going through separation can be a highly stressful and emotional time for everyone involved. Our aim is to assist our clients in reaching an agreed way ahead as quickly and painlessly as possible.
To do this we will talk clients through the different methods of mediation available to help them achieve the best outcome, and we also advise on what to consider in respect of financial and child-related matters.
---
Child Arrangements
The effect of a separation on children is usually the most difficult and emotive issue for separating couples to face. We are sympathetic and patient and we aim to build a relationship of trust and confidence to help support separating couples. We have extensive experience and will help our clients with all arrangements for children including residence, parental responsibility and contact. The first step to consider is whether a solution can be agreed without requiring an application to the Court.
If you have tried to discuss child arrangements with your ex-partner and you cannot reach an agreement, then it is worth considering mediation. Mediation is a forum where you can both express your concerns and wishes in a safe environment, with a neutral Mediator who helps you to reach an agreement that you are both comfortable with if at all possible.
However, we are only too aware that even where everyone is trying to resolve things amicably, sometimes an application to the Court needs to be made for more formal child arrangements to be put in place.  These are known as Child Arrangements Orders.
If you find yourself in a situation where a court application is necessary then, we at Landons will provide you with the support and guidance you need to find the right solution. We understand how daunting the court process can be, and we will work closely with you throughout the process and help with any concerns or queries you may have.
What is a Child Arrangement Order?
A Child Arrangements Order is a legal agreement setting out:
where a child should live
when a child spends time with each parent
when and what other types of contact take place
Any 'specific issues' such as what school a child should go to
Child Arrangement Orders replace the previous 'residence' and 'contact' orders. Please note that if you have an existing residence and/or contact order you do not need to apply to replace them with Child Arrangement Orders.
What is the process?
How long does a Child Arrangements Order take?
The timescales involved in obtaining a Child Arrangements Order can vary greatly as they depend on how many issues there are to be decided and whether there are any issues relating to the child being at risk of harm.
A CAFCASS (Children and Family Court Advisory and Support Service) family court advisor will make initial enquiries usually by telephone and provide a brief report to the Court by the time of the first Court hearing. This then tends to gear how long matters will take.
---
Parenting Plan
The effect of a separation on children is usually the most difficult and emotive issue for separating couples to face. Parents can find it very difficult to make decisions about the future of their children, which often means that important conversations that start out amicable can turn confrontational.
At Landons, we can help you put together a Parenting Plan. A Parenting Plan is a written agreement which sets out how parents have decided to manage the care of their children, both immediately and in the future, when the children are older and have slightly different needs.
Although Parenting Plans are not enforceable by law, they are still incredibly useful as they are an agreement of the intentions of each parent in the way that they will work together to co-parent and as such provide the structure that is often required.
Parenting plans can include anything you want as they are fully customisable but common areas to incorporate are:
Communication
Childcare arrangements (including living arrangements, day-to-day needs and quality time to be spent with each parent)
Financial issues in relation to the children
Education
Healthcare
---
We are proud to provide a fixed fee initial consultation on all family matters as well as fixed fee options in certain areas. For more information or to book in for your initial consultation please contact Miranda Seaman | [email protected] | Tel: 01277 210021