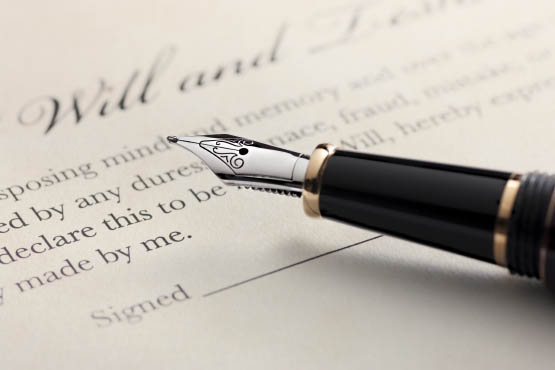 Wills
---
We provide a professional and skilled Will writing and Trust service. We take time to understand each client's personal circumstances and tailor-make a Will to suit the individual. We work with a diverse range of clients and will structure each Will to make provision for families as well as to take account of any tax planning opportunities available. If required, we can visit clients at home or in hospital. In all cases, we lead our clients through the process, ensuring that all relevant matters are considered. We encourage our clients to review their Wills regularly and update or re-write them as appropriate.
Why make a Will?
If an individual does not make a Will, what she or he owns may not necessarily be distributed fairly on death. There are strict rules for the distribution of the property of a person who has died without making a Will (or die Intestate). If a person dies without making a Will, the law decides who inherits the deceased's money and property. This may mean that the surviving spouse or partner may not have enough to live on and will not necessarily inherit the estate, the family home may have to be sold and it may mean that unmarried partners, friends, children and charities the deceased wished to benefit do not do so. In addition some of the estate may go to the Government and the family may pay more tax than necessary.
Questions to consider before making a Will
Before making a Will it is useful to make a list of all assets (property owned here or abroad, savings, shares, insurance policies, investments, pensions, valuable items etc.), together with an idea of what they are worth, if known. It is also a good idea to consider specific items which might be left to particular people and whether to include a donation to charity in the Will.
The cost of making a Will need not be expensive.
For more information please contact Jessie Stewart | [email protected] | Tel: 01277 210021