Who We Are
---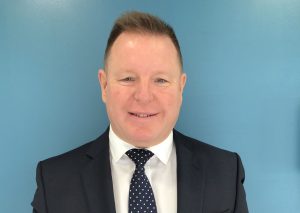 Andrew Liddell
I am a Solicitor with over 20 years' professional experience and a Director of this firm.
It was an honour and a privilege to become an owner of Landons Solicitors on 1st December 2019.
I know what it takes to run a successful law firm. I managed to grow my former firm in a difficult economic climate.  My experience as a business owner and a Solicitor enables me to give clients valuable practical guidance as well as expert legal advice.
I act for individuals and corporate clients.  I take a modern and pragmatic approach to the law.  I believe that clear communication (which involves listening as well as speaking) is at the heart of good legal advice.  I adopt a friendly, professional approach and I know how important it is to provide good value for money to our clients.
I am the Head of the Corporate & Commercial Department.  Most of my work has a property focus and I specialise in:-
Sales and purchases of commercial and residential property
Leases
Rent deposit deeds
Lease renewals
Assignment of leases of commercial property and Authorised Guarantee Agreements (AGA)
Business sales and acquisitions
Lease extensions of flats
Negotiating and drafting contracts, leases, licences and easements
Transfers of Equity
Declarations of Trust
Property Law
Landlord & Tenant Law
I was granted the Freedom of the City of London in 2009 and I am a Liveryman in The Worshipful Company of Coopers.  I am also a member of the management committee of a Registered Housing Society with Charitable Status.
In my spare time I enjoy playing golf, long walks (especially in the Lake District) and cycling.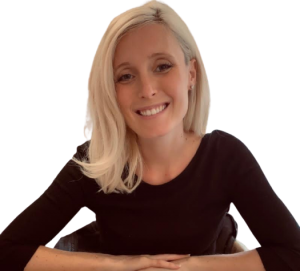 Jessie Stewart
My name is Jessie and I am a Solicitor and Director here at Landons Solicitors. I consider myself extremely fortunate every day to have trained as a Solicitor here at Landons and to now be an owner of a company I love.
I am Head of the Private Client team here at Landons and I have worked in this department since 2016 gaining a considerable amount of experience advising my clients in relation to Estate Administration, Wills, Estate and Tax Planning, Trusts and Lasting Powers of Attorney.
Having grown up in Brentwood, I graduated from the University of Leicester in LLB Law before coming back to the South to the University of Law, London in order to complete my Legal Practice Course.
Professionally, I work on a vast range of matters and my recent work includes but is not limited to:
– Acting for Executors on complex high net estates, including estates comprising foreign assets;
– Preparing Wills that included a Trust in order to provide financial protection for a disabled or vulnerable beneficiary;
– Advising on and preparing Deeds of Variation in order to assist with tax planning;
– Advising on and preparing Inheritance Tax Forms for large Estates where the Nil Rate Band and Residence Nil Rate Band were transferable and ensuring that the Estate made use of all allowances available;
– Preparing Wills and giving Inheritance Tax advice in order to reduce any potential Capital Gains Tax and subsequently Inheritance Tax which may have been payable in an Estate
Whilst most of my work is within the Private Client department, I also enjoy work within the Conveyancing department and I have a personal interest in intellectual property within the fashion sector – this is my excuse to incorporate shoes and clothes into law!
I am extremely happy in my work and I very much enjoy my weekdays surrounded by everybody here in our office in Brentwood. I love nothing more than spending my time with my husband, our baby daughter and newborn son who all together light up my life every day. Together we love holidays and we spend our weekends with our family and friends – often having barbecues (even in the winter), going to new restaurants and visiting zoos across the country!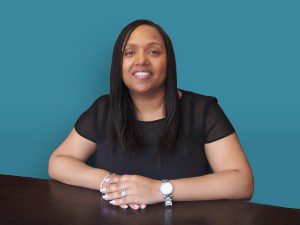 Coral Choppy-Mason
Coral Choppy-Mason is a Solicitor and Director in the firm and works in our property team.  She was admitted as a solicitor in 2009 and worked in the City for 6 years post qualification before joining a firm of solicitors in Southend.  Coral then joined Landons in April 2016.
She specialises in all aspects of commercial and residential property and can assist with residential property possession claims on behalf of landlords.
In her spare time Coral enjoys spending time with her husband and young son and also enjoys salsa dancing, reading and going to the theatre.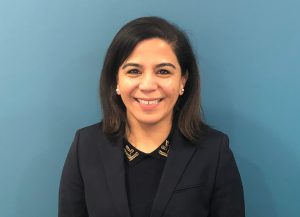 Sandy Brown
Sandy Brown is a Solicitor and the Head of our Dispute Resolution/Litigation Department.
Sandy is also an accredited civil and commercial mediator, PMA accredited employment mediator and a qualified family mediator.
Sandy qualified as a Solicitor over 12 years ago and has gained a wide range of experience in all types of Dispute Resolution/Litigation including:-
• Claims/disputes in respect of Wills, Inheritance and Probate
• Commercial disputes between companies/businesses
• Contract disputes
• Court claims and defences
• Debt recovery
• Employment Tribunals
• Landlord and Tenant disputes (including eviction/possession proceedings)
• Property and land disputes (boundary disputes, neighbour disputes and ownership disputes)
Sandy's approach is commercial and pragmatic. She understands her clients' needs and remains focused throughout. Sandy prides herself on achieving the best possible outcome for her clients in a cost effective and timely manner.
In her spare time Sandy enjoys attending cookery masterclasses and food festivals. She also enjoys playing tennis.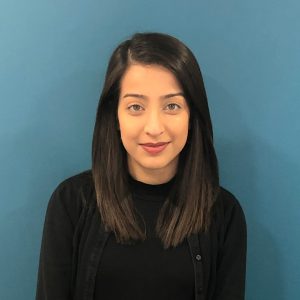 Aneesah Ahmed
My name is Aneesah. I have experience in many areas of law but my preferred area of work is Private Client and Mental Health Law.
Private Client Law involves the following: advising on and writing Wills, applying for Probate and administering Estates, preparing Lasting Power of Attorney Deeds and Estate and Tax Planning. I also have a special interest in Court of Protection Law; in particular preparing applications for Deputyship Orders.
A concern of mine is that many people are unaware of the steps they can take to prepare themselves and their families to manage their personal affairs if they were unable to do so for themselves due to ill health or loss of mental capacity. There is so much that can be done to ease the process and we are here to help. For this reason, I am now an Alzheimer's Research UK specialist solicitor.
I thoroughly enjoy assisting my clients to plan for later life. It brings me great joy to know that my clients have peace of mind once their affairs are professionally organised. Above all, I enjoy meeting with my clients and delivering an excellent service.
Outside of work I enjoy cooking, exploring and taking care of my twins!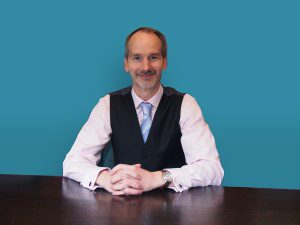 Andrew Worrell
Andrew Worrell is the Accounts and Office Manager. He has been with the firm for over 30 years and is in charge of much of the day-to-day administration. In his spare time he enjoys good food, running and travelling.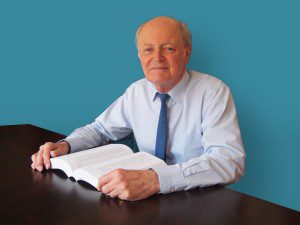 David Gillett
David Gillett is a non-practising Consultant.  Until his retirement in October 2019 he practiced as a Solicitor in Brentwood for over 30 years. He joined Landons in 2008 upon the merger of his practice as a sole practitioner under the name of Barnes Gillett with Landons. He specialises in property, company and commercial law, Wills and probate and estate and Inheritance Tax planning. His pastimes are walking, travelling, gardening, theatre and the arts. He is married with two grown up sons and grandchildren.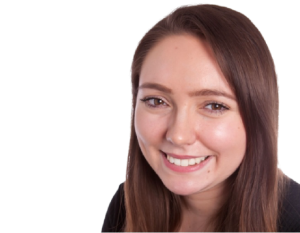 Alisha Francis-Webb
My name is Alisha and I am a Solicitor here at Landons. I joined the firm as a Trainee Solicitor in March 2020 and feel extremely lucky to have completed the last leg of my training at Landons after completing the first 15 months of my training at another local firm in Essex.
I graduated from Anglia Ruskin University in Chelmsford with an Upper Second-Class Honours in LLB Law and a NALP Higher Diploma in Paralegal Practice before completing the Legal Practice Course at Anglia Ruskin University in Cambridge.
I am currently part of the Family Law Team here at Landons having developed particular expertise in advising on marital agreements, divorce, finances and child matters. I am also a member of Resolution, a national organisation of professionals committed to the constructive resolution of family disputes as amicably and cost-effectively as possible.
I thoroughly enjoy working with clients to ensure the best possible long-term outcome is achieved. It is a personal goal of mine to make sure that my clients always leave a meeting with a positive outlook and a smile.
Whilst most of my work is in the Family Law department, I also enjoy working within the Private Client department, assisting clients with later life planning.
Outside of the office, I am normally either shopping or trying out a new restaurant however; pandemic life has meant I am usually curled up on the sofa, binging the latest Netflix series!
Joanne Keogh
My name is Joanne and I am a Licensed Conveyancer specialising in Residential Conveyancing here at Landons Solicitors.  I qualified as a Licensed Conveyancer in 2005 and I have over 20 years of experience in my field.  My areas of expertise include looking after freehold, leasehold and newbuild properties in respect of sales, purchases, re-mortgages and transfers of equity. I also deal with adverse possession claims, right to buy cases, buy to lets and first registrations.
I have been fortunate enough to work within Essex for quite some time and therefore I pride myself on my experience and the professional relationships that I have built and maintained within this area.
I have always enjoyed my work and I love to help people move home. I pride myself on making the process as easy as possible.  I love to build relationships with my Clients and take the time to understand their individual situations which in turn enables me to make each matter run a smoothly as possible. I believe that clear communication is the key.
Outside of work I enjoy spending time with my husband and our three children.  We enjoy days out, visits to parks and zoos and holidays together.  I also enjoy cooking, visiting family and friends and visiting local restaurants.